Loughcrew Equinox - September 2007

It was a misty dawn on the 22nd September 2007 at Loughcrew

A gathering of 60 people and one dog waiting for the sun to break through.

The sun did eventually break through the morning mist to illuminate the backstone.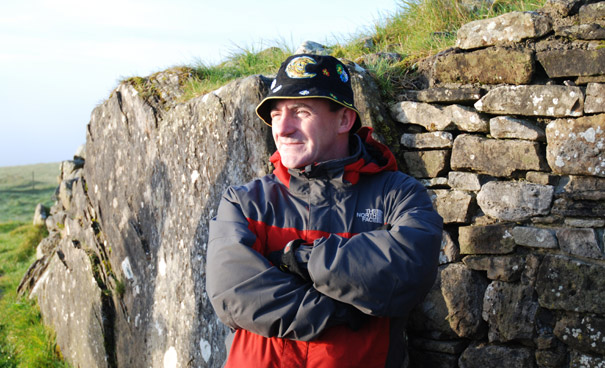 Raymond Manley enjoying the Equinox Sunrise.
Images of the September 2006 Equinox
by Ken Williams of ShadowsandStone.com


The Backstone of Cairn T illuminated by the equinox sun.